2012 VISITS AND DISPLAYS

Sat. 3rd Nov. AGM at Holton Village Hall.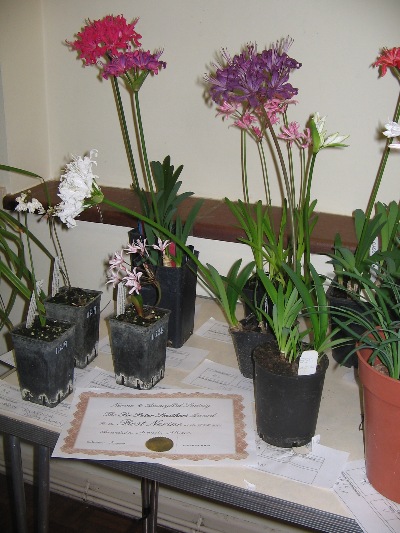 Best Nerine Sarniensis 'Dingaan' (on right of certificate).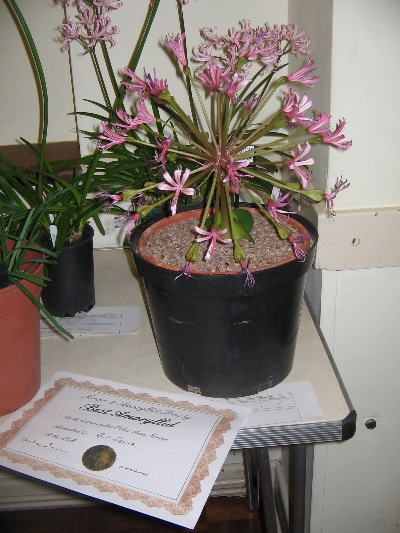 Best Amaryllid (other than Nerine) Brunsvigia

Sat.13th Oct. Visit to Springbank Nursery, Isle of Wight.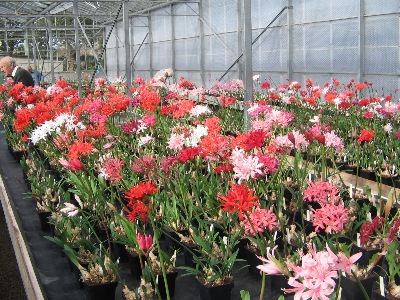 Beautiful Nerine Sarniensis blooms in the glasshouse.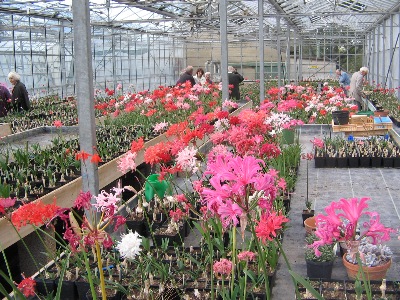 Members happily browsing and discussing the Nerines on display.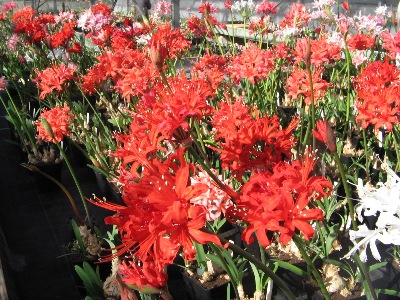 A colourful corner of a bench ........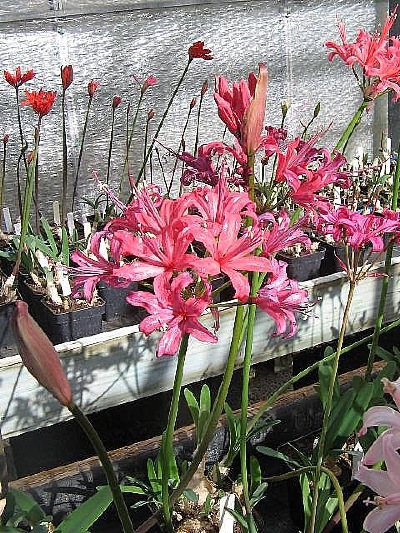 .............. with the hallmark sparkle appearing ..........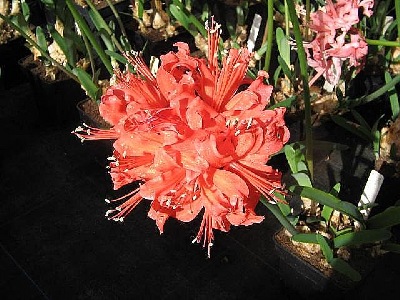 ........ whenever the sun shone.

Fri. 12th Oct. Nerine Day at Exbury Gardens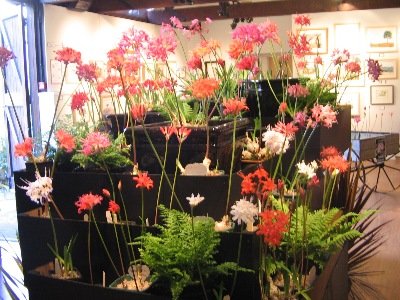 Another magnificent display in the Five Arrows Gallery - in spite of the much later flowering of Nerine Sarniensis experienced by all growers this year.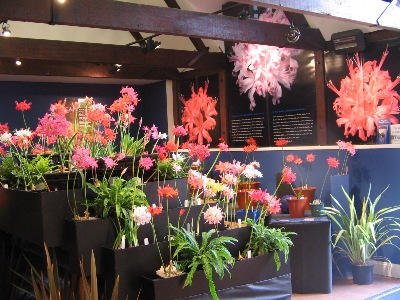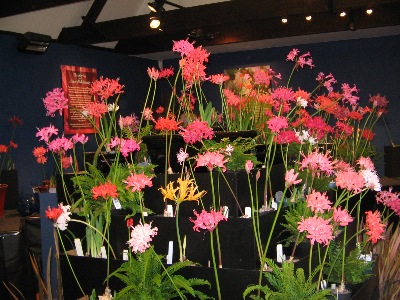 No, not a breakthrough in developing a new Nerine colour! It's a yellow Lycoris in the centre of this display.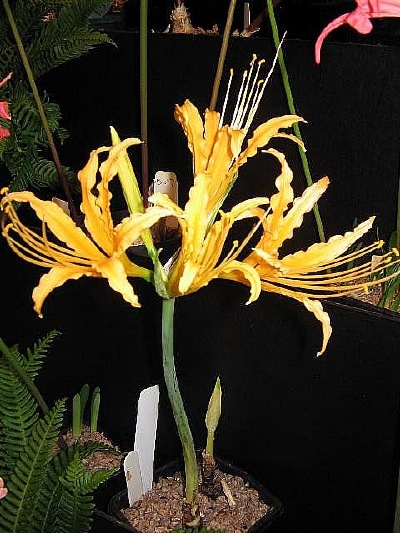 Lycoris Aurea

Golden Spider Lily
from China and Japan.

Other Southern African bulbs on flower.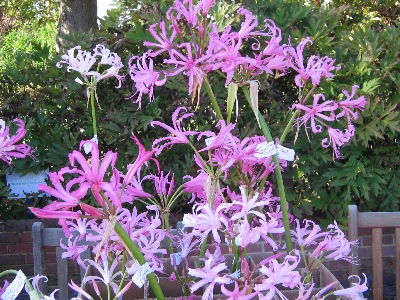 Beautiful examples of Nerine Bowdenii being grown by Margaret Owen, which she kindly brought along for the interest of other members.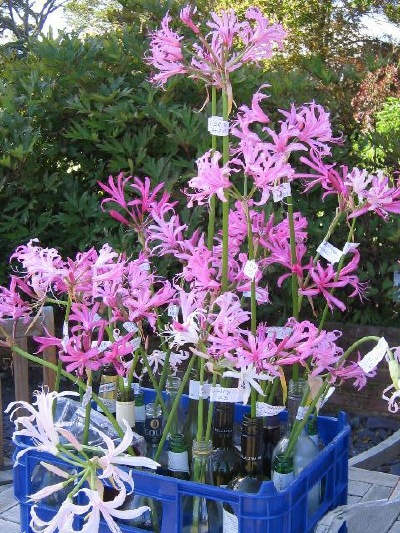 MALVERN AUTUMN SHOW 2012

Congratulations to the team, under the leadership of Roy Prior, on gaining a Silver Gilt award - a remarkable achievement in a year when Nerines and Amaryllids have been coming into bloom so much later than usual!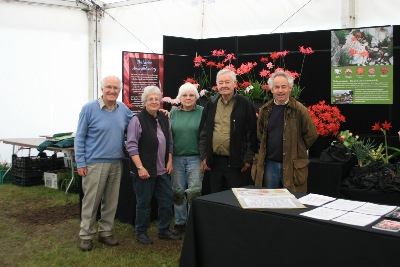 The hard-working team from l - r: Roy Prior, Joanna Sadler, Sue Bedwell, Bill Squire & Steve Eyre.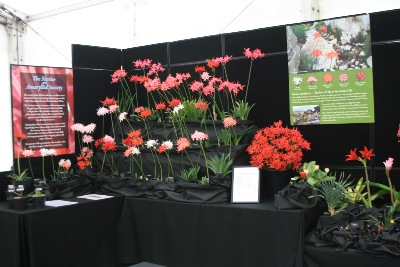 The Nerine Sarniensis display.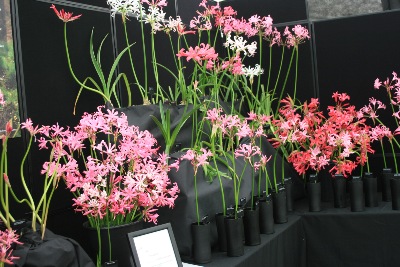 The Nerine Bowdenii display.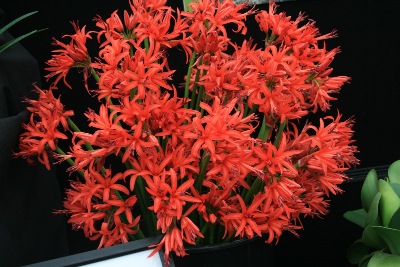 Nerine Fothergillii.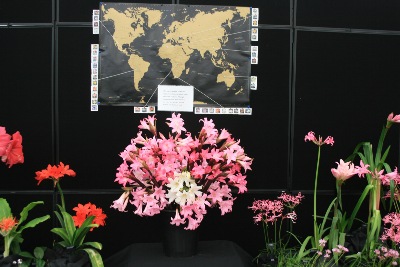 The Amaryllis Belladona display.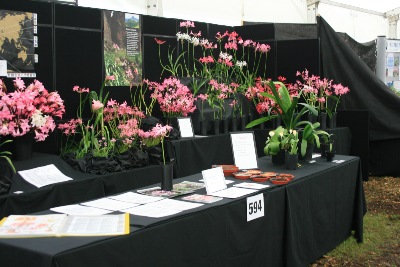 The Education Table.

Sat. 17th March Lachenalia Day at Exbury Gardens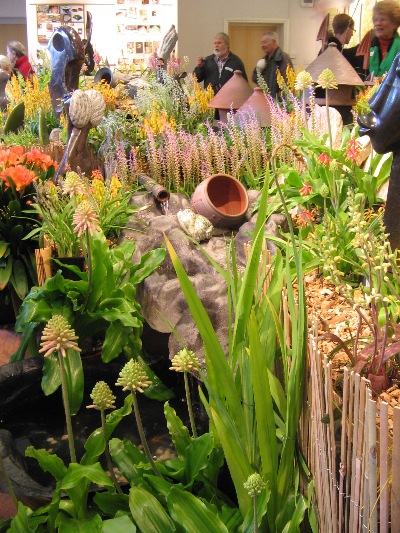 In The Five Arrows Gallery, the latest stunning display of Lachenalias and other Southern African flowering bulbs.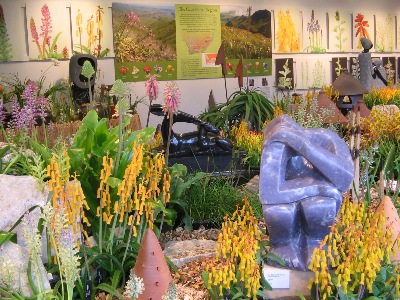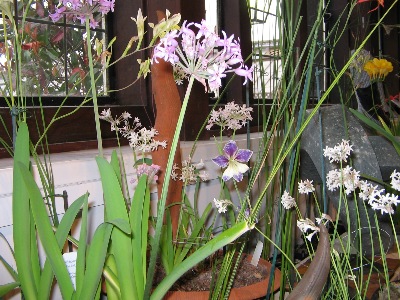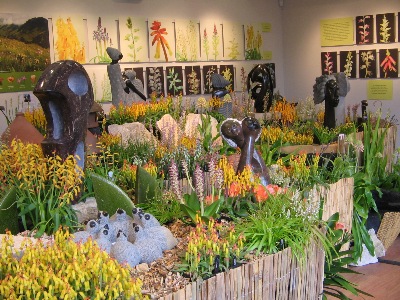 This year, the gloriously multi-hued blooms are complemented and enhanced by sculptures created by artists from Zimbabwe and Terracotta pieces by local artist Jonathan Garratt.