More congratulations to our NAAS members Chris and Lorraine Birchall (Tale Valley Nursery), Chris Osbourne (Kelnan Plants) and Steve Hickman (Hoyland Plant Centre) who were all awarded Gold Medals at Hampton Court Flower Show.



RHS Chatsworth Flower Show

Many congratulations to NAAS member Steve Hickman owner of Hoyland Plant Centre on receiving the RHS award of Master Grower.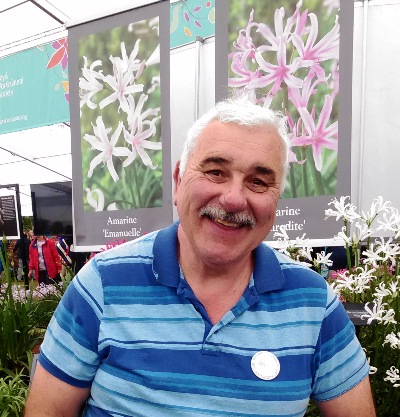 "RHS Master Grower celebrates peerless nurseries that are exemplary in all aspects of their business practice, singling them out for much deserved attention. Master Growers grow or propagate the majority of their plant material using ethical and sustainable practices. The accolade may be awarded to those who propagate unusual plant material catering for the serious hobby gardener, as well as those who grow excellent quality garden worthy plants for sale."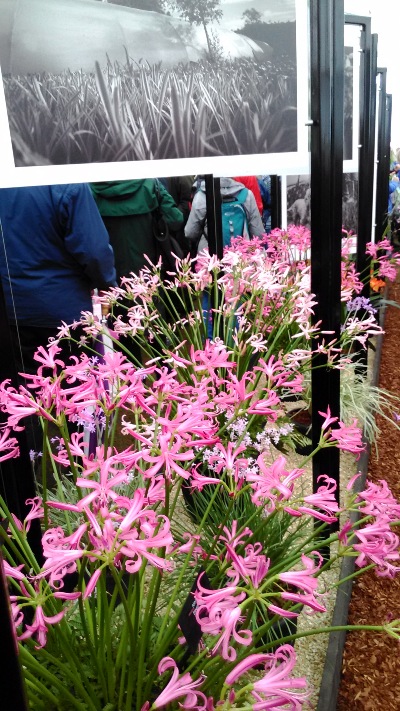 The Hoyland Plant Centre display included photographs and information about the nursery with magnificent examples of Nerines, Amarines and Agapanthus amongst the plants and blooms associated with the nursery.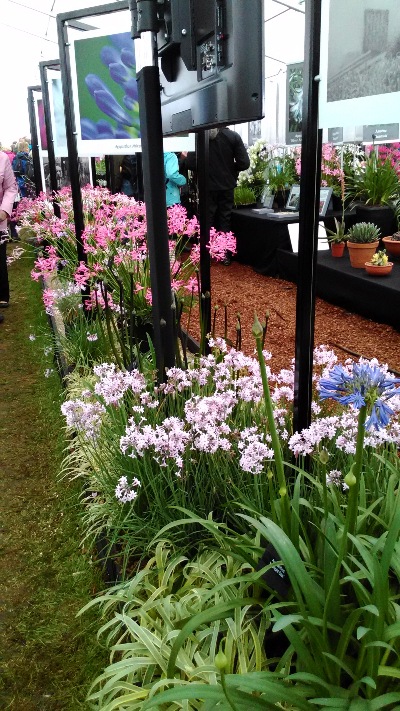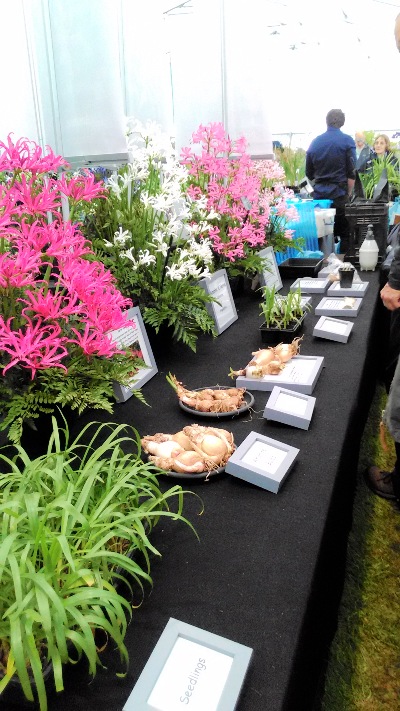 In front of the flower displays was information about methods of propagation with many examples of seedlings, bulbs and the technique of 'chipping'.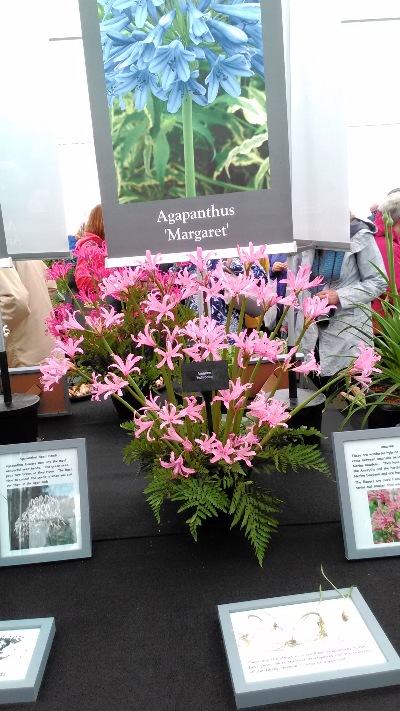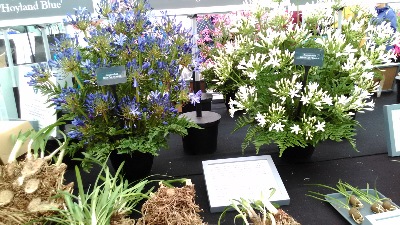 Examples of propagation of Agapanthus by division of the parent plant.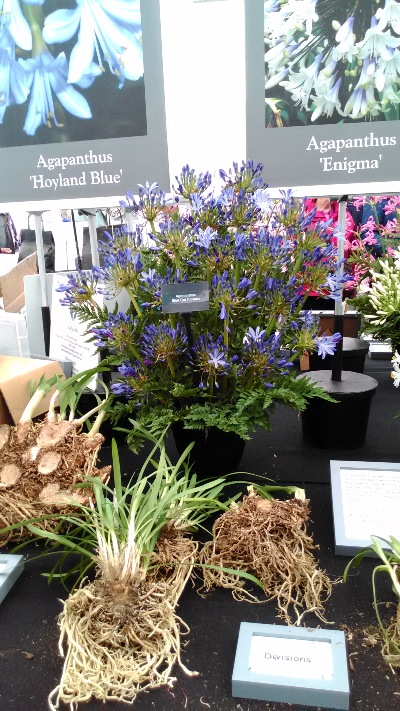 Steve's display and his nursery were featured by the BBC in 'Gardeners' World'.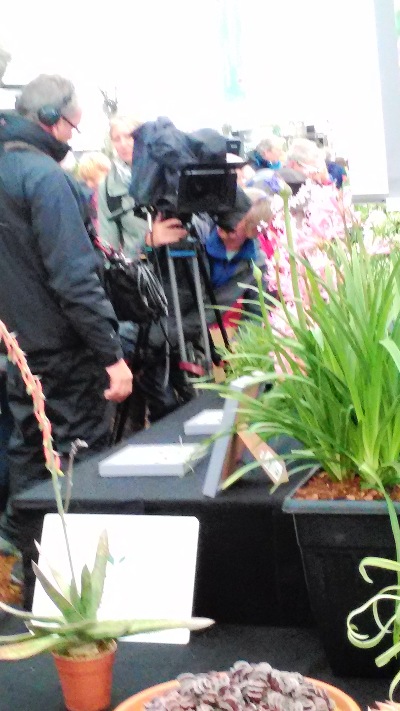 R.H.S. Chelsea Flower Show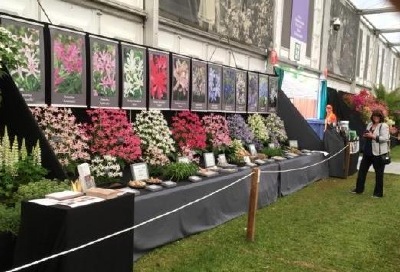 Congratulations to member Steve Hickman at Hoyland Plant Centre,
who won a Gold Medal at this year's Chelsea Flower Show for his superb display of Nerines and Agapanthus.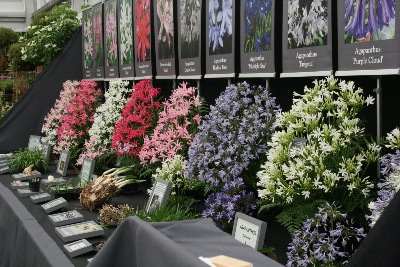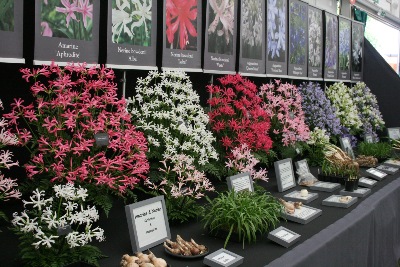 In front of the magnificent displays of blooms are examples of bulbs and propagation, including the technique of 'chipping'.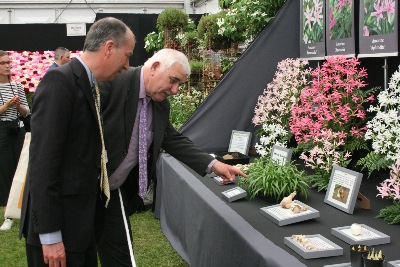 Steve Hickman pointing out items of interest to Dr. John David, fellow NAAS member and botanical expert with the RHS.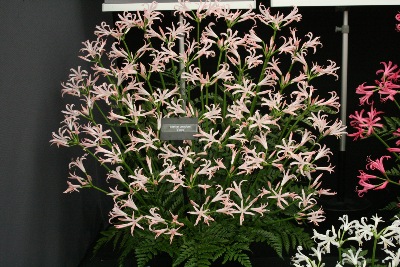 Nerine Bowdenii 'Vesta'.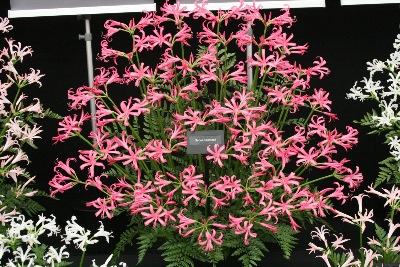 Nerine Bowdenii.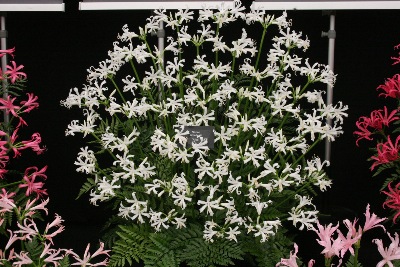 Nerine Bowdenii 'Alba'.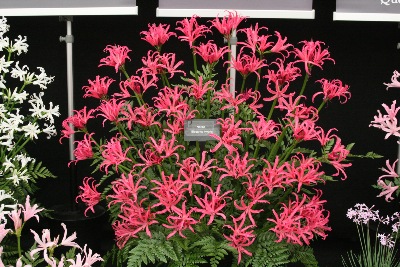 Nerine 'Elegance Hybrid'.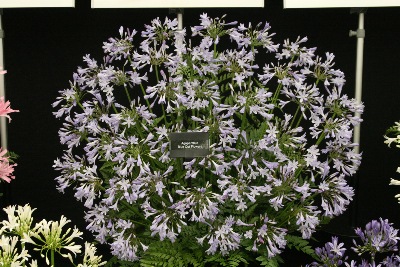 Agapanthus Blue Cut Flowers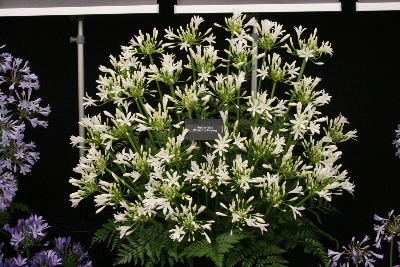 Agapanthus White Cut Flowers.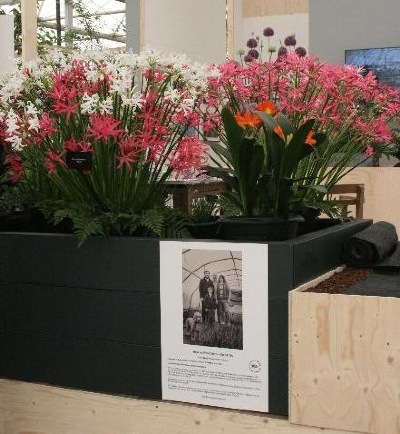 Blooms used by Steve in his Masterclass .......




....... and a photo of Steve's family, who all contribute to the success of Hoyland Plants.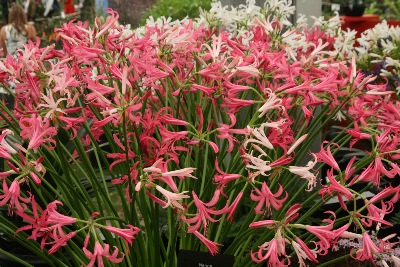 Other NAAS members who exhibited at Chelsea and enjoyed Gold Medal success were Chris Osbourne (Kelnan Plants) and Chris and Lorraine Birchall (Tale Valley Nursery).

Congratulations to them all!

Visit to Coughton Court Garden to view, particularly, the Throckmorton Collection of daffodils, Sun. 9th April.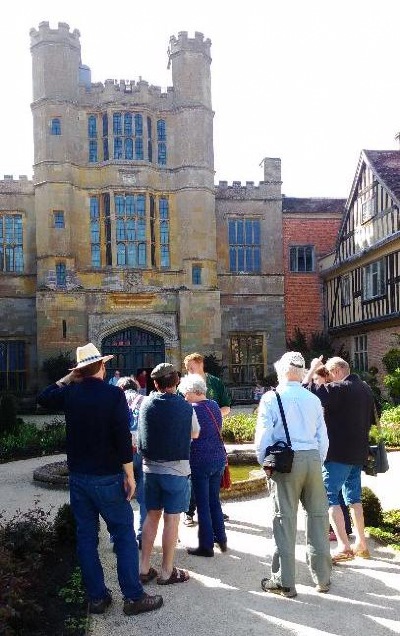 NAAS members being welcomed by the Head Gardener to Coughton Court where the Throckmorton family have lived for over 600 years.

Although the house is now managed day to day by the National Trust, Mrs Clare McLaren-Throckmorton and her daughter Christina Williamson, still manage the beautiful gardens which they have planned and developed over the years.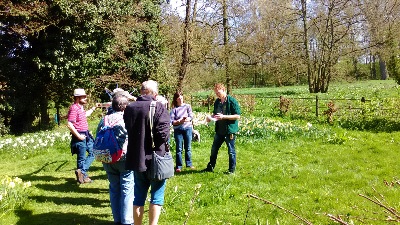 Introduction to the Throckmorton Collection of Daffodils.


The Daffodil Garden was opened in 2009 to celebrate the family's 600 years of living at Coughton Court.

It is dedicated entirely to the varieties created in Des Moines, Iowa, by a relative, the late Dr Tom Throckmorton, and brought to Coughton Court by him in 2005.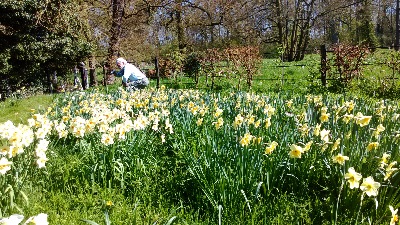 In the centre is a metal sundial, 'The Armillary', donated as part of the millenium celebrations in 2000 by the American Throckmorton family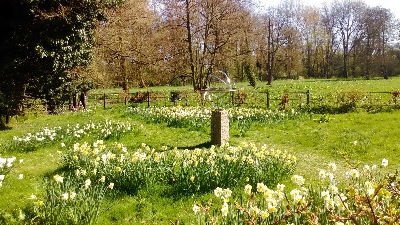 Luckily for our visit, on a day during some unusually warm spring weather, the Throckmorton daffodils were flowering noticeably later than other daffodils in the rest of the garden.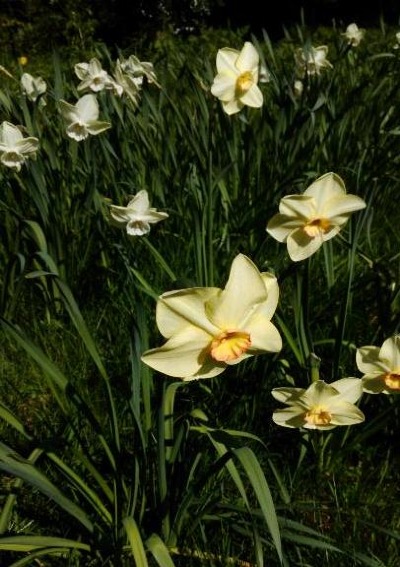 Outside the Daffodil Garden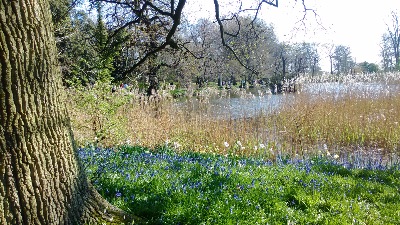 Near the lake, bluebells were replacing the already fading daffodils.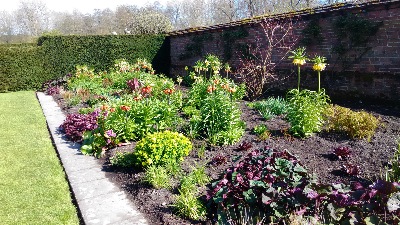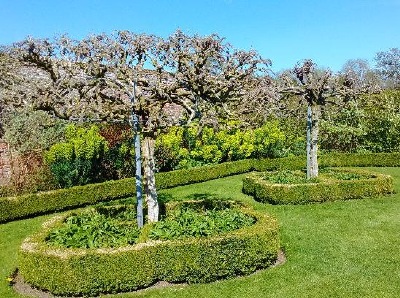 Wistera trained into the form of trees.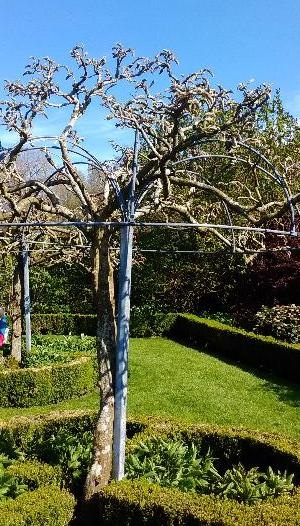 We were just too early to see the effect when in bloom!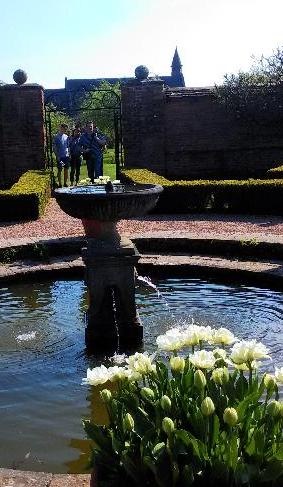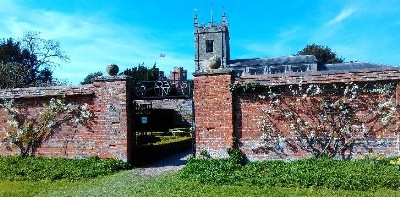 Exhibition of Lachenalias and Orchids in The Five Arrows Gallery at Exbury in March

(Although Lachenalia are not Amaryllids, they are grown by many of our members. They complement ideally the cultivation of Nerines by requiring similar conditions but flowering in Spring, not Autumn.)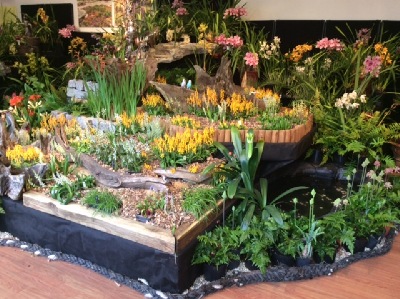 An eye-catching display of lachenalia in shades of yellow and white, with pink, yellow and white orchids displayed behind.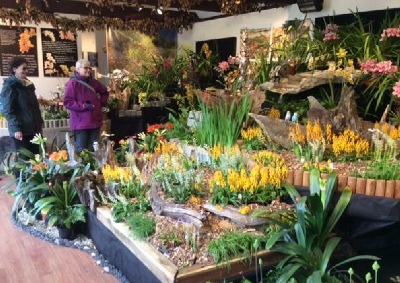 Well-deserved admiration of the display from members of the public.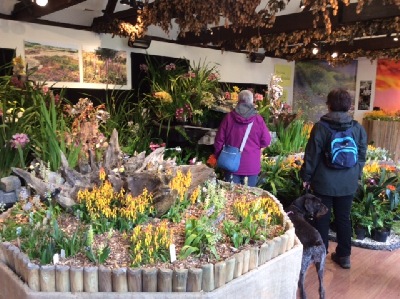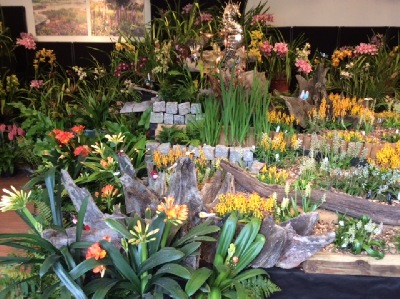 In the foreground, some Clivias - which are members of the Amaryllid family.