On Sunday March 25th NAAS members visited two preeminent daffodil companies: Winchester Growers, just outside Penzance and RA Scamp, near Falmouth.




Members had a wonderful and very informative visit to Winchester Growers at Penzance where they were shown around the packing sheds, sterilization sheds, cold store etc.

There are 2,500 acres of daffodils under cultivation and even at the start of the season there are 700 pickers working to supply cut flowers.

Winchester Growers has also taken on the Nerines formerly grown by the Smith family.

We are hoping there may be photos of this visit in the next edition of the NAAS journal.


RA Scamp is a major daffodil bulb supplier. Ron Scamp is famous for his knowledge and for the varieties he has bred, as well as the numerous RHS Gold Medals he has won.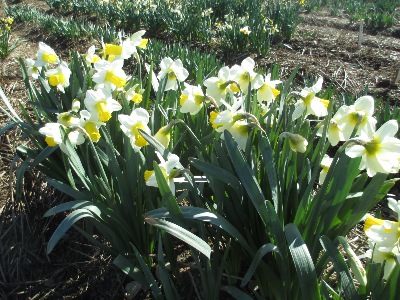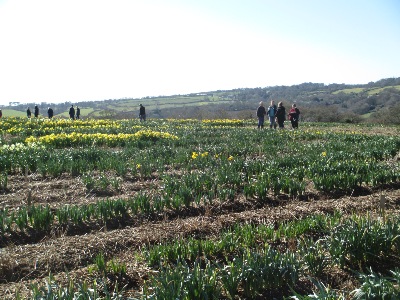 Ron Scamp's field where his son Adrian, who now handles the day-to-day running of the company, showed members round.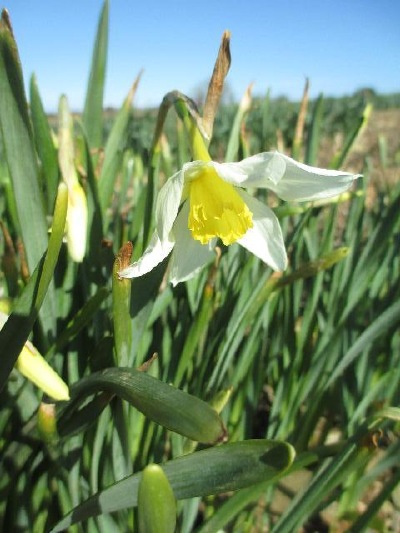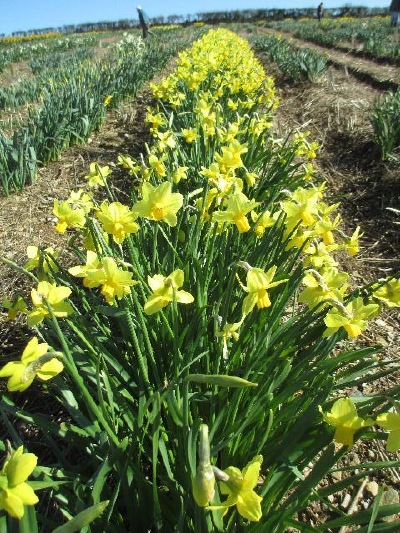 He has built up a good collection of historic daffodils, which are growing in the bulb fields along with his other stock.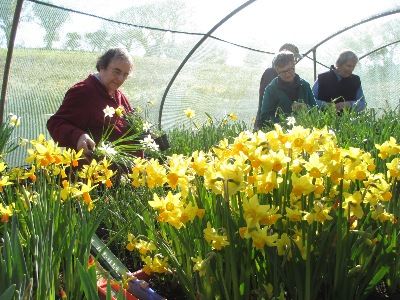 Members admiring just some of the many blooms.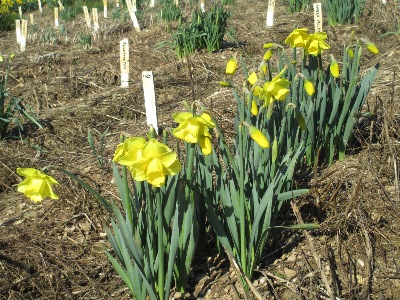 Ron Scamp grows over 2,500 named varieties of daffodils.


It was the perfect day for a visit, accompanied by the song of skylarks!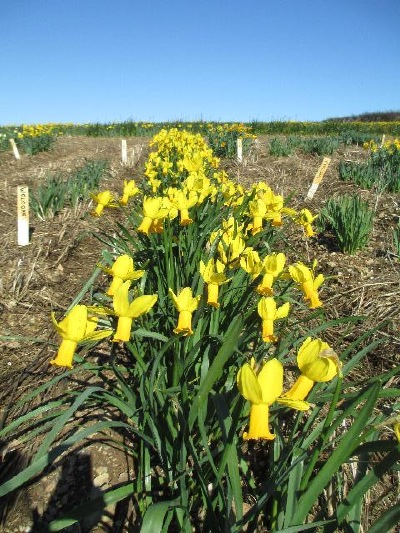 On Saturday 17th March, NAAS members and friends visited Exbury Gardens to view the Exhibition of Lachenalias, Orchids and Rhododendrons.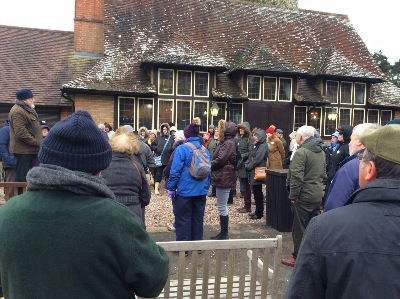 Visitors who had braved the wintry weather being welcomed by our President, Nicholas de Rothschild, outside the Five Arrows Gallery.

Lachenalias and orchids complemented each other beautifully in the displays, with scented tender rhododendron enhancinging the Gallery with their lovely perfume.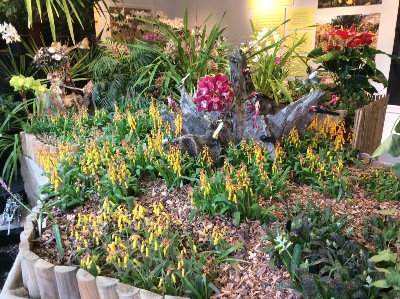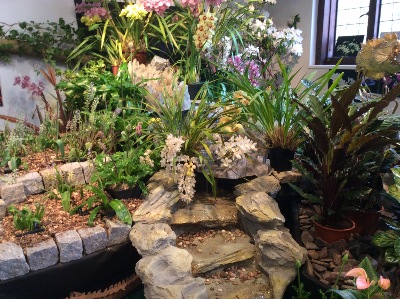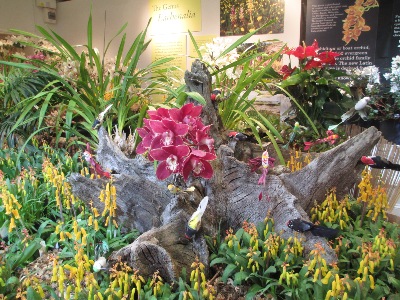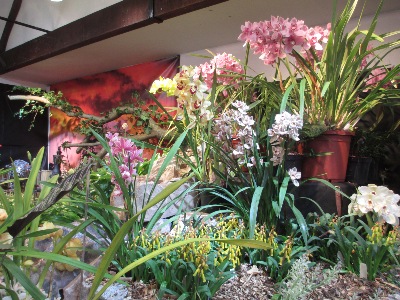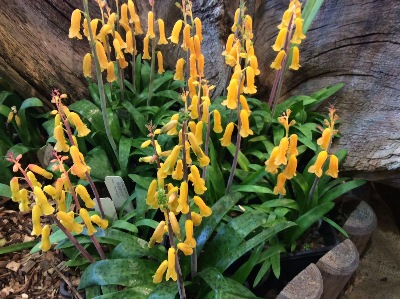 A striking group of Lachenalias.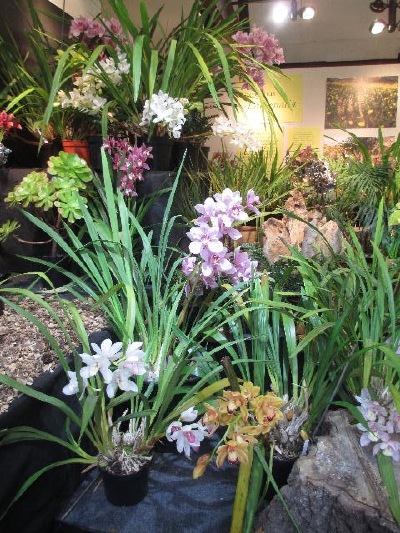 Beautiful orchids.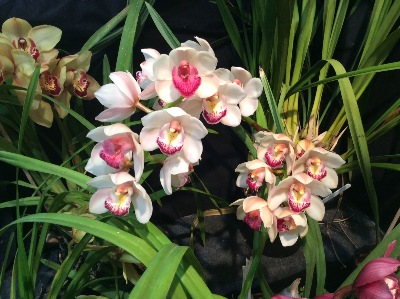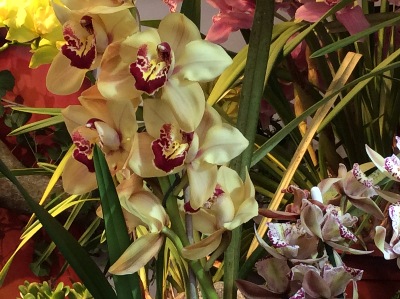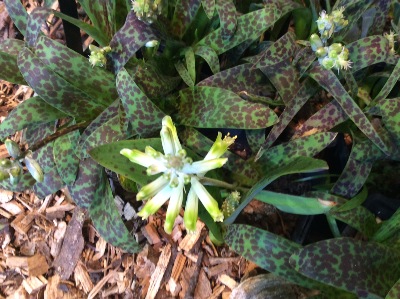 Close-up of a lachenalia.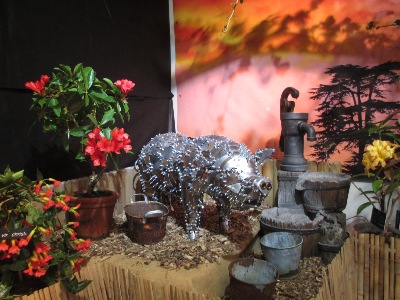 Not just plants, but interesting sculptures also formed part of the exhibition.