2011 VISITS and DISPLAYS


NEW THIS YEAR West Country Visits.

Over the weekend 15th & 16th Oct., visits were organised to view Nerines in collections belonging to some of our members living in Devon and Cornwall.

Sat.15th Oct. Cornwall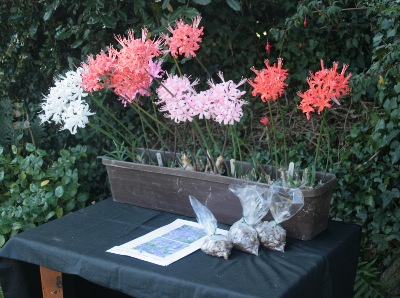 The display Andrew Tompsett put on for us as we entered his garden near Redruth.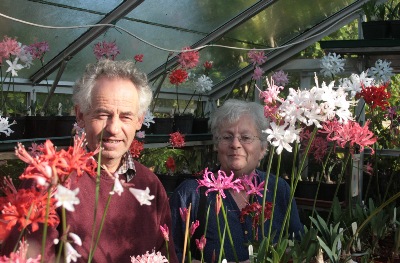 Joanna Sadler who organised the whole week end with Steve Eyre in one of Andrew's greenhouses.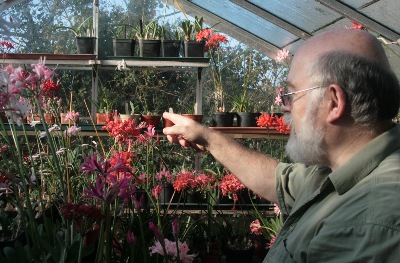 Andrew Lanoe in one of the greenhouses.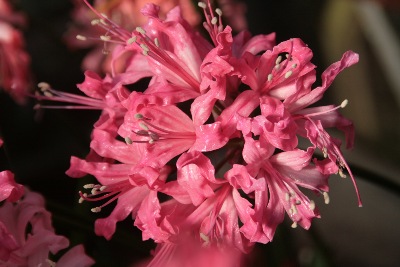 One of Andrew's new Nerine's from his own hybridising. No 142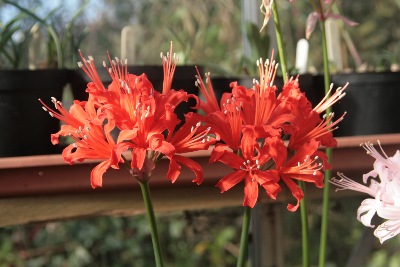 Another of Andrew's own raising. No 221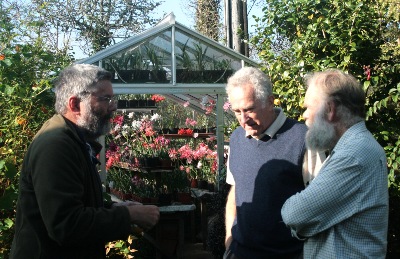 A serious discussion going on outside one of Andrew's greenhouses.

Left is Martin Tickler from Suffolk In the middle is our host Andrew Tompsett on the right is Dick Fulcher from Devon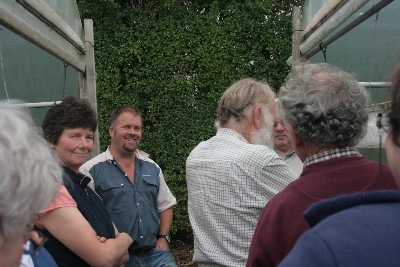 Ian Smith talking to some of the members attending the visit to his cut flower nursery near Penzance.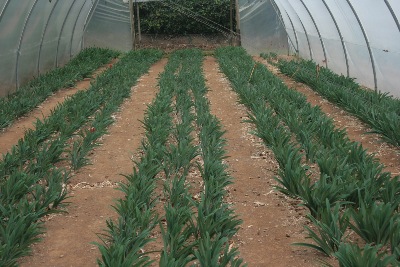 Nerine sarniensis growing in one of the tunnels.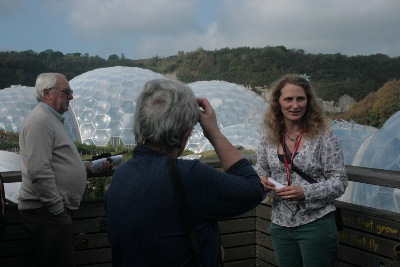 Our guide who took us round the Eden Project.


Sun.16th Oct. Devon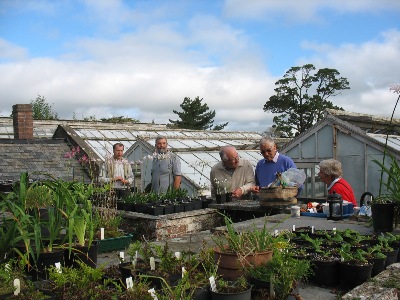 Andy Byefield's Nursery, Ivbybridge. Roy Prior telling two potential new members "Yes Gallanthus Snowdrops are in the Amaryllidacea group". Also in the photo are John David and Martin Tickler.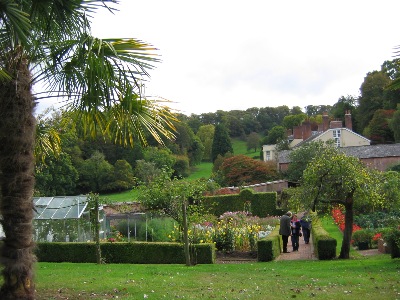 Bickham House and Garden near Exeter where NAAS member Steve Eyre is the gardener.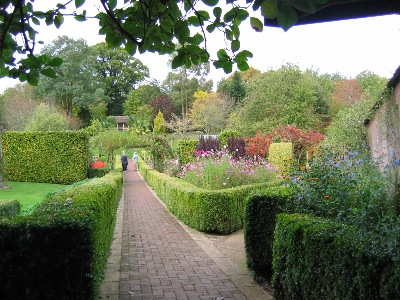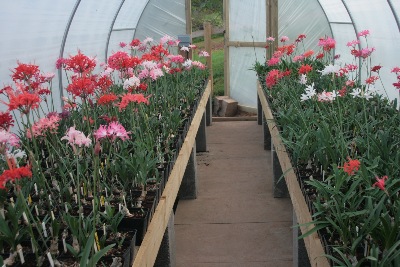 This photo shows the tunnel put up to house part of Ken Hall's collection that Steve Eyre has just acquired. What a great picture showing the collection is in good hands.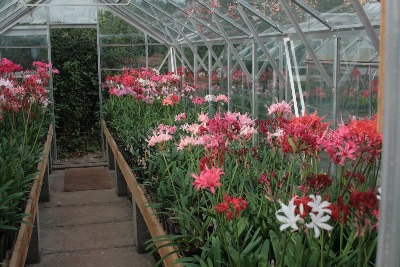 A view of Steve's collection in his greenhouse.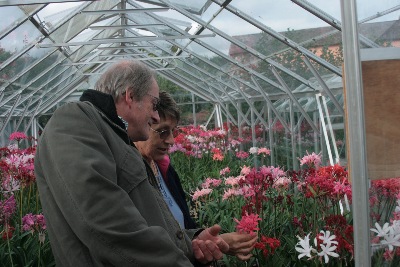 Our Secretary looking closely at a bloom.

8th, 9th & 10th October saw the Society's annual visits to Exbury and Springbank Nursery and commenced with a visit to Bramdean.

Sat. 8th October Bramdean House Garden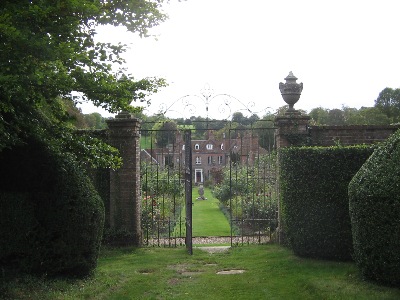 Bramdean House seen beyond the Mirror Borders.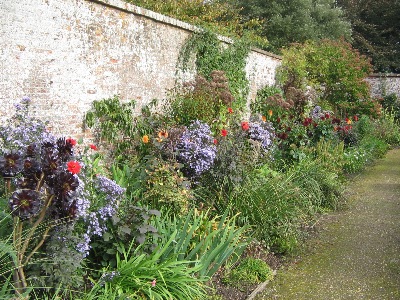 A colourful corner of Bramdean Gardens.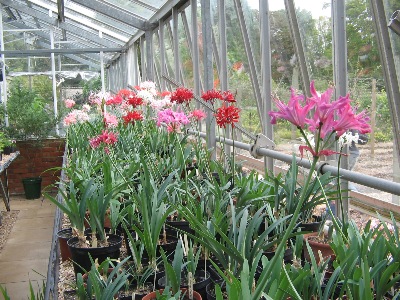 Nerine Sarniensis in the glasshouse.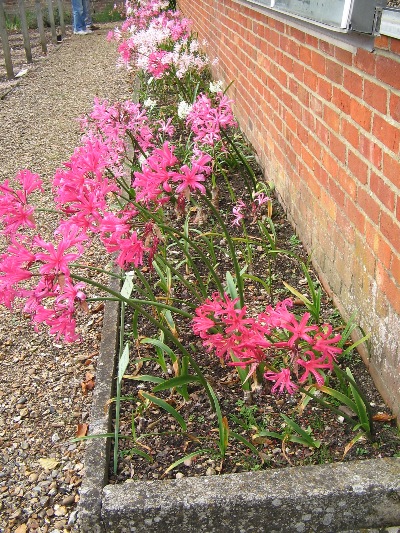 Hardy Nerines enjoying the protection of the glasshouse wall.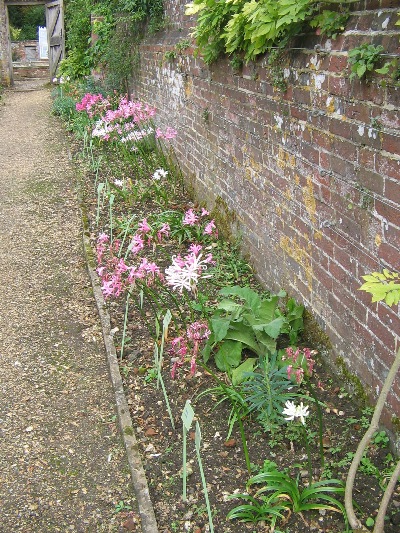 More Hardy Nerines at Bramdean.



Sun. 9th Oct. Exbury Gardens

This year, our visit commenced with the Society's AGM at which a "Beauty Contest" (for Amaryllids!) was held.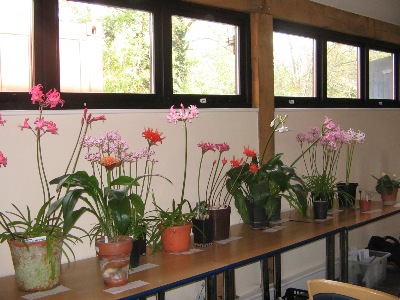 The contestants.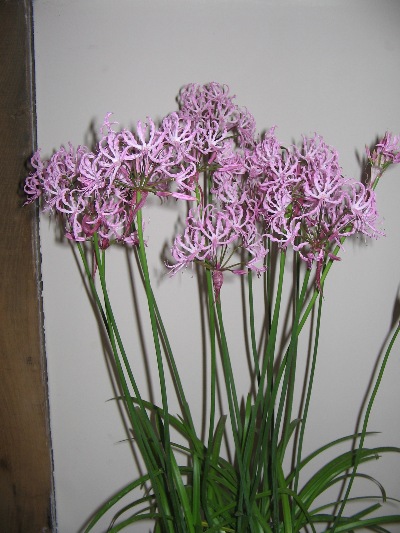 The winner in the Nerine class - a stunning Nerine Undulata....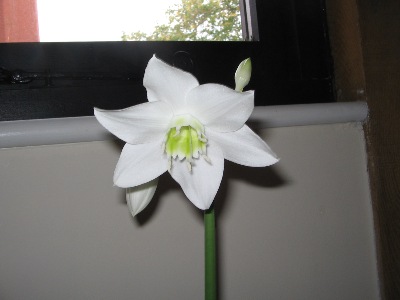 .... and the winning non-Nerine, a beautiful Eucharis Amazonica.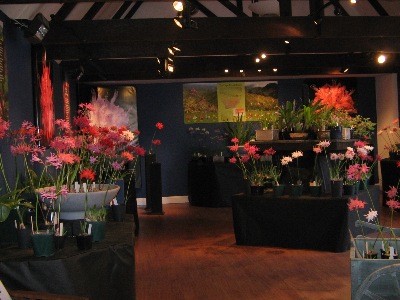 This year's display in the Five Arrows Gallery.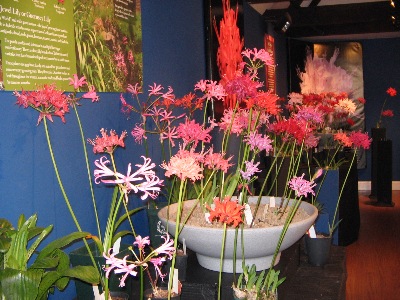 A sparkling group of Nerine Sarniensis.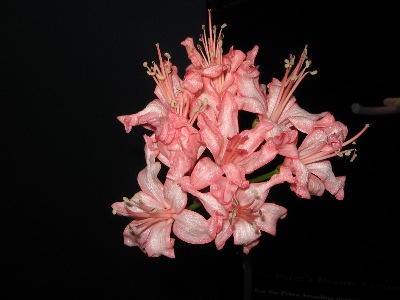 Close up of glittering Nerine Sarniensis Tessie.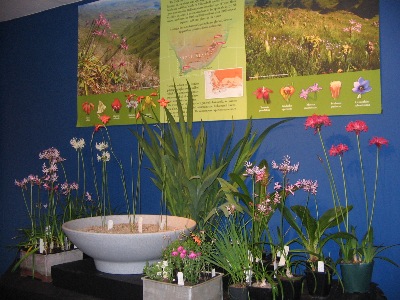 Display and information about other Southern African bulbs.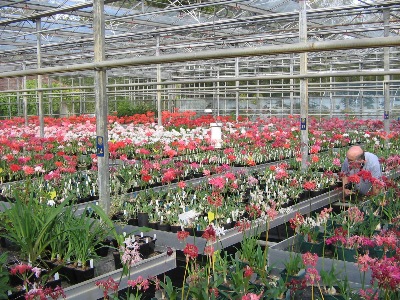 Browsing In the Glasshouse.

Just some of the plants members enjoyed viewing ....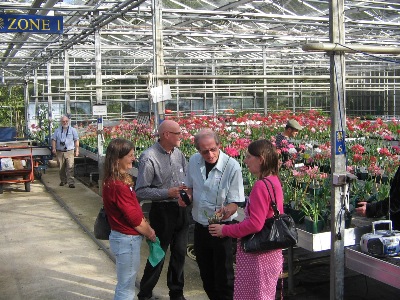 ........and discussing.




Mon.10th Oct. Springbank Nursery, Isle of Wight.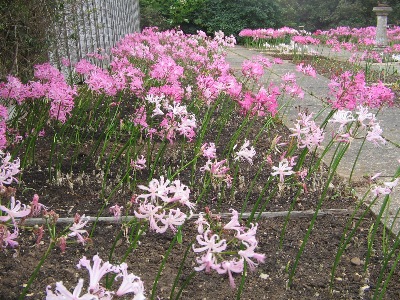 Magnificent Nerine Bowdenii.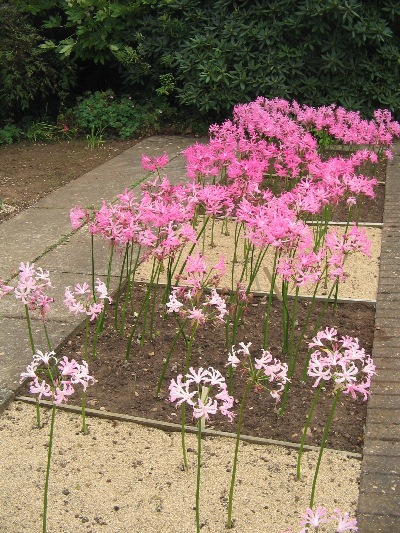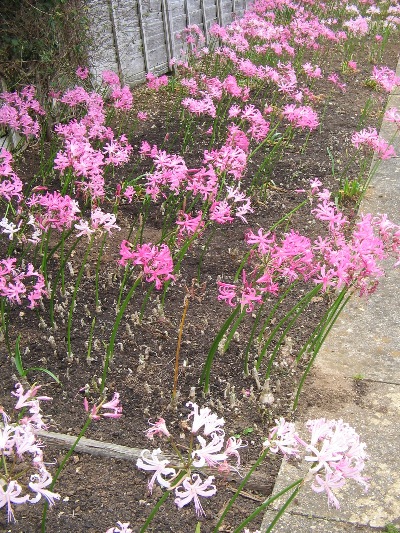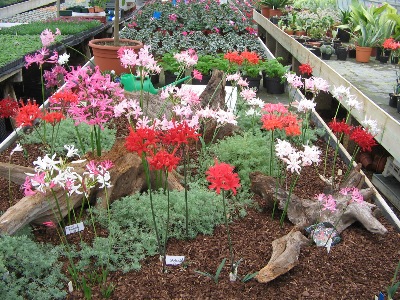 In the Glassshouse, a reminder of past medal-winning displays of Nerine Sarniensis by Springbank Nursery at RHS Westminster Hall.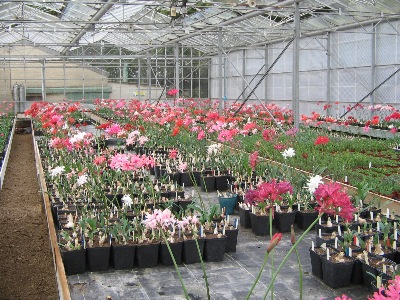 Nerine Sarniensis in the Glasshouse.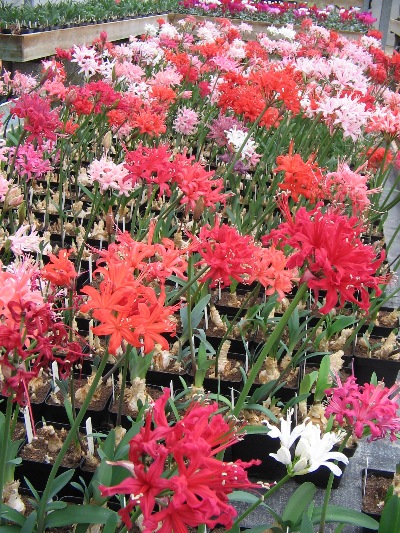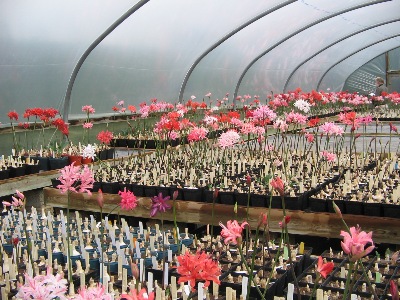 Nerine Sarniensis seedlings being developed in the polytunnels.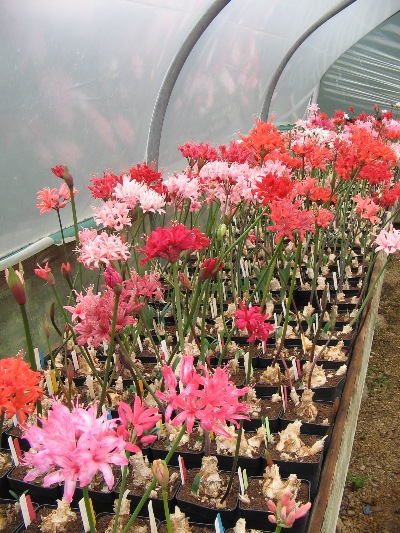 Close up of some seedlings.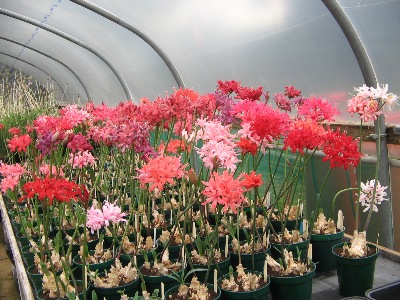 More seedlings.

MALVERN AUTUMN SHOW 2011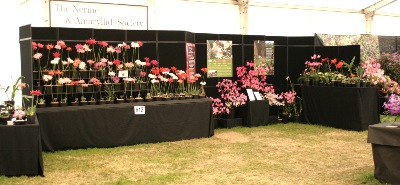 Congratulations to the team on gaining a Silver Gilt award for this beautiful display.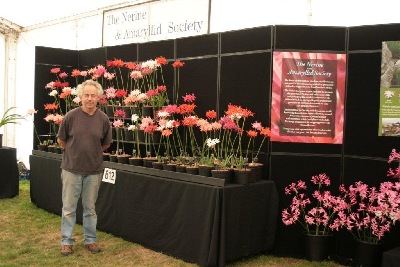 Team member Steve Eyre in front of the display of Nerine Sarniensis.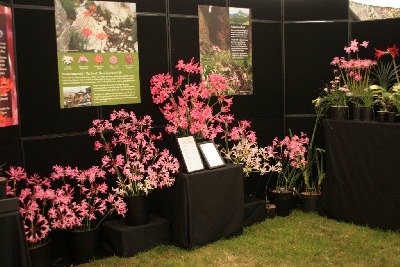 Magnificent blooms of Nerine Bowdenii, grown by member Margaret Owen.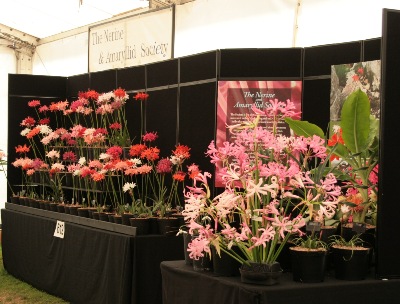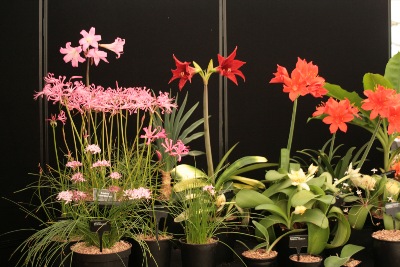 Part of the display of other Amaryllids. On the left, in the front, a pot of N. Masoniorum and behind, in the larger pot, N. Filifolia.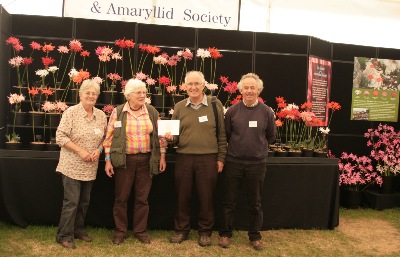 The hard-working team, from l. to r., Joanna Sadler, Sue Bedwell, Roy Prior and Steve Eyre.

LACHENALIA DAY at Exbury 19th March 2011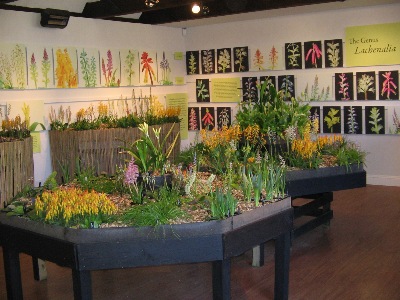 Another stunning display in The Five Arrows Gallery.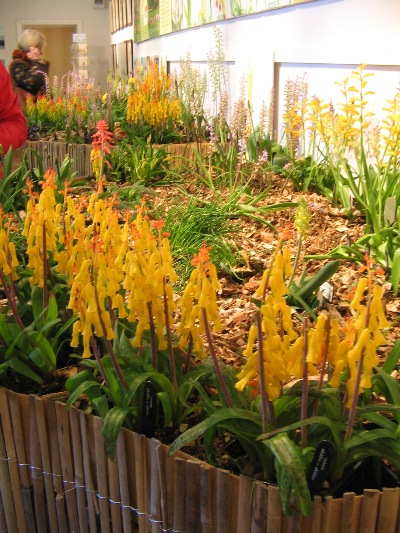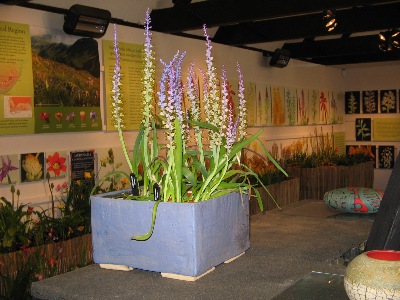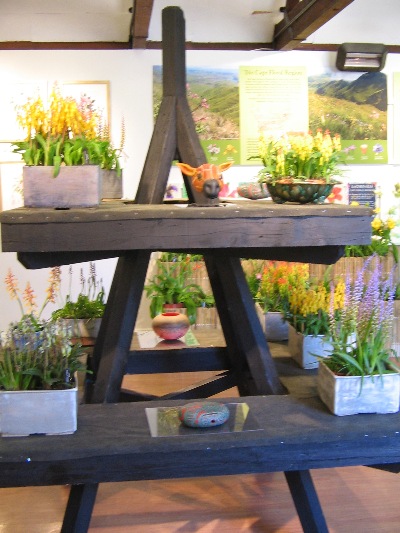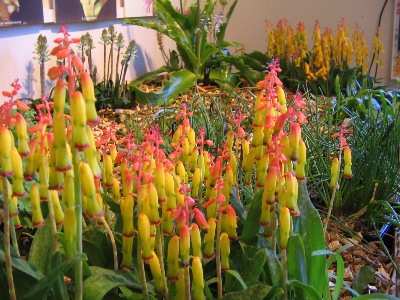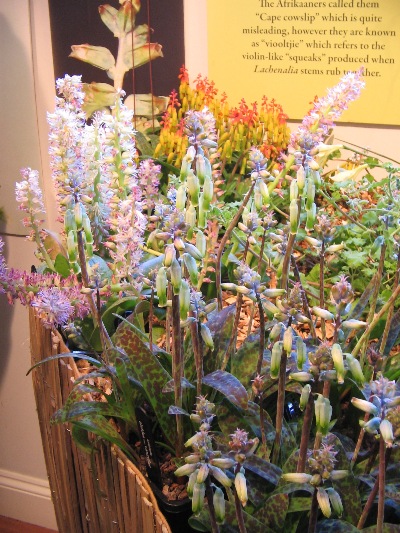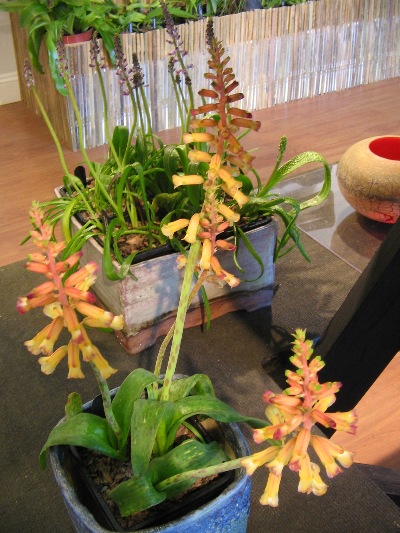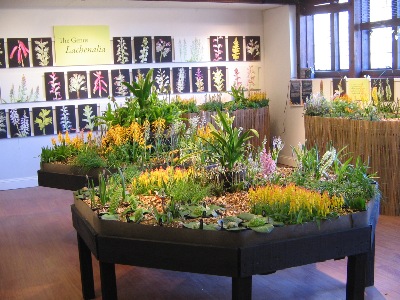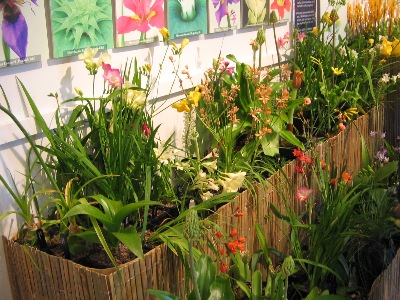 Other Southern African Bulbs

2010 VISITS and DISPLAYS

Nerine Weekend at Bickham House near Exeter, Devon.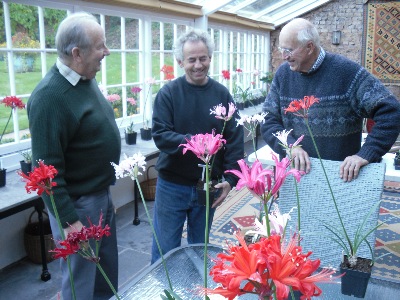 Admiring blooms in the newly reconstructed conservatory, (from l to r) NAAS member Derek Rowe with gardener, Steve Eyre, and owner, John Tremlett.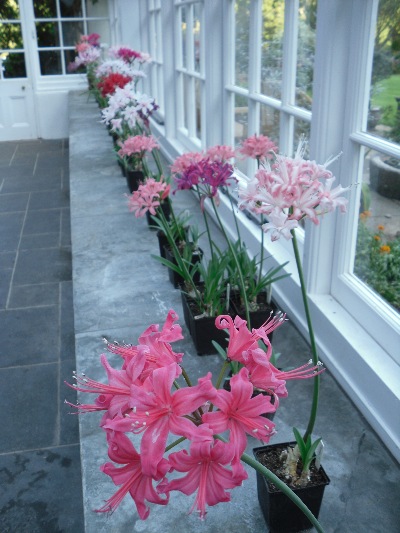 Some of the 60 Nerine Sarniensis hybrids on display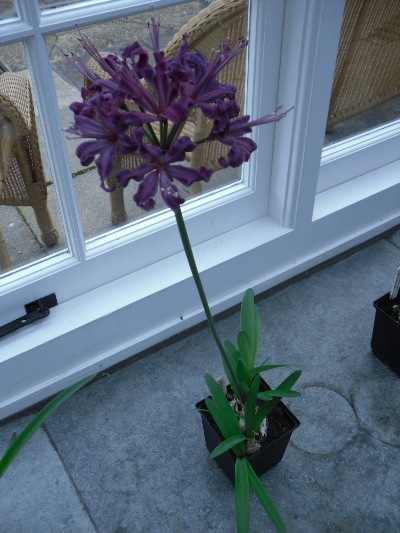 Nerine Sarniensis Tugela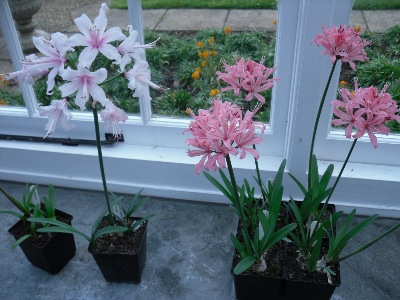 N.S. Inchmery Kate and N.S. Caroline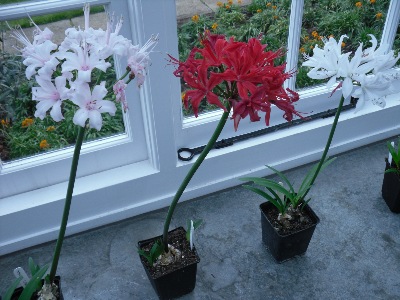 N.S. Hanley Castle, Night Glow and Latu.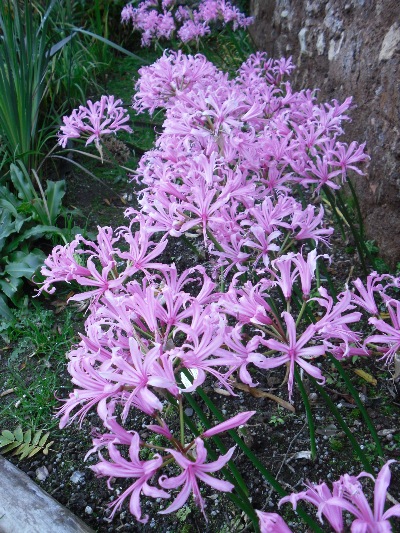 N. Bowdenii hybrid found in the garden at Bickham against an east facing wall.

Exbury Gardens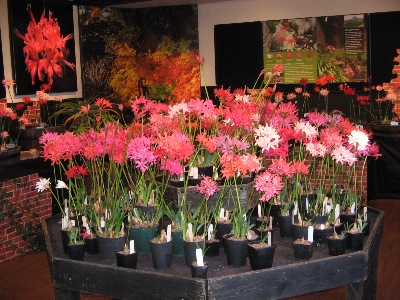 Part of this year's magnificent display in the Five Arrows Gallery,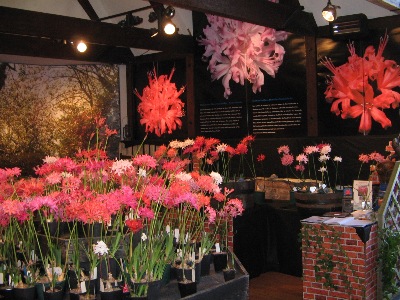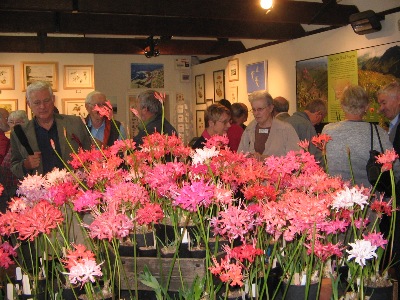 Members admiring the blooms.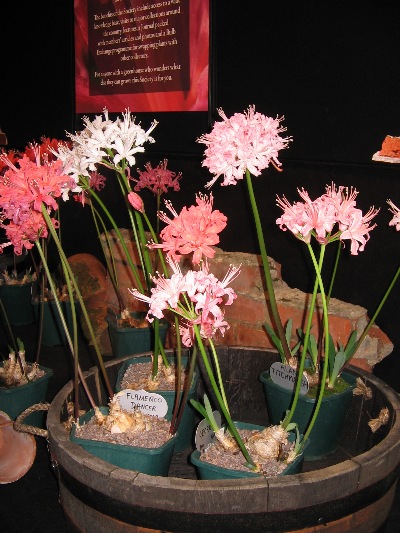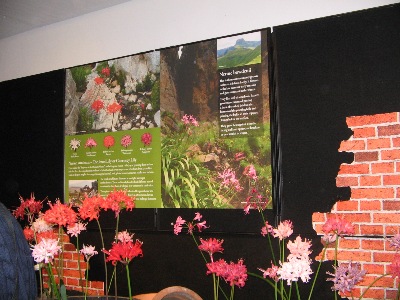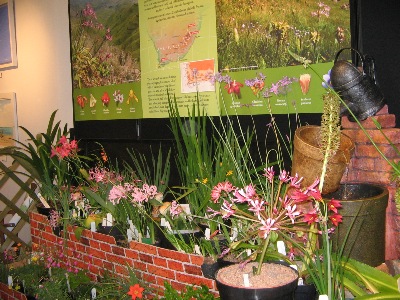 Other Amaryllids and South African bulbs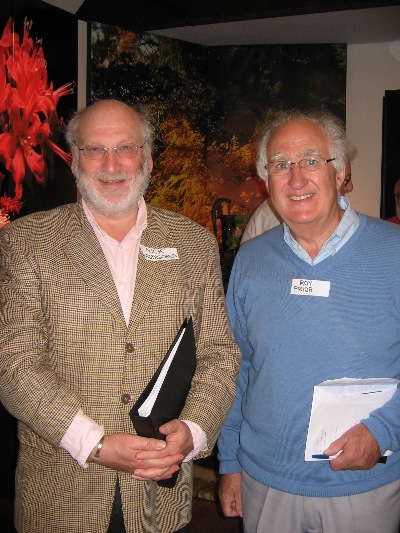 Our President, Nicholas de Rothschild, with committee member, Roy Prior.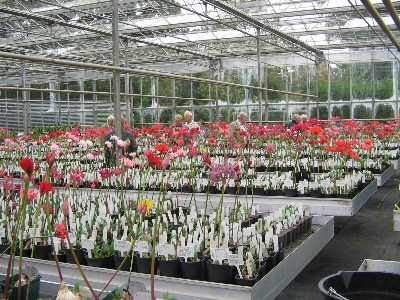 Members browsing in the glasshouse.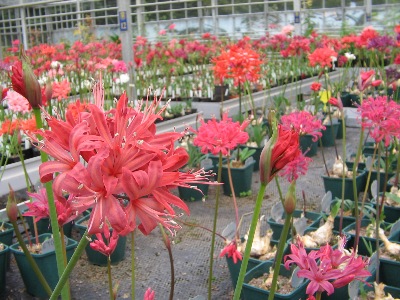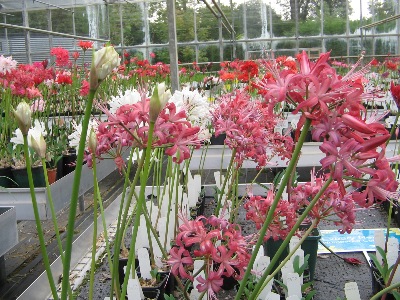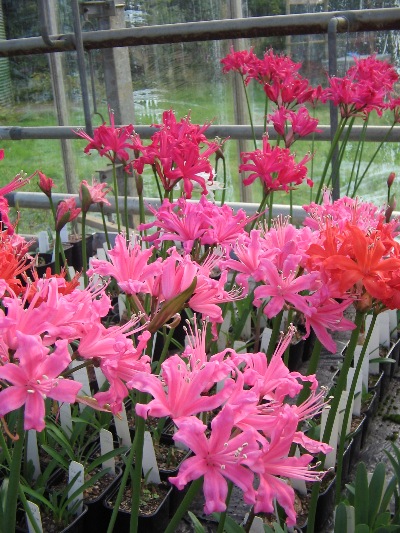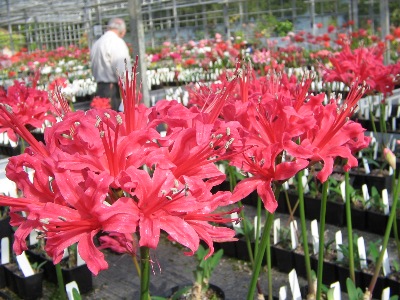 The sun shines ...... and the petals sparkle!

Springbank Nursery, Isle of Wight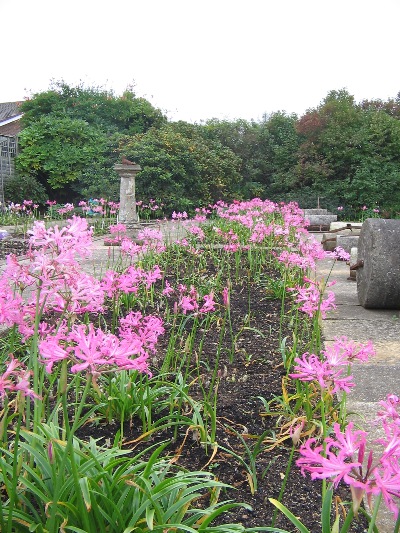 Beautiful Nerine Bowdenii flowering outside.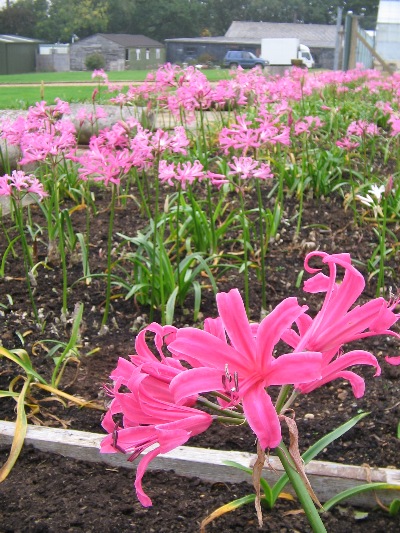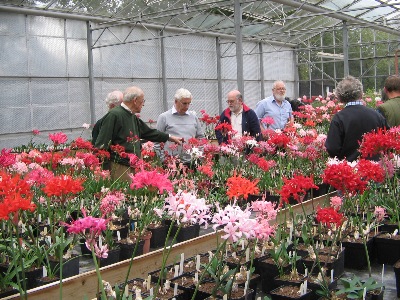 Nursery owner, Ken Hall, in discussion with members about his Nerine Sarniensis blooms.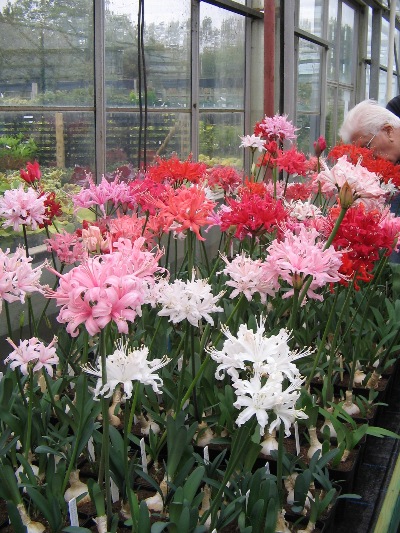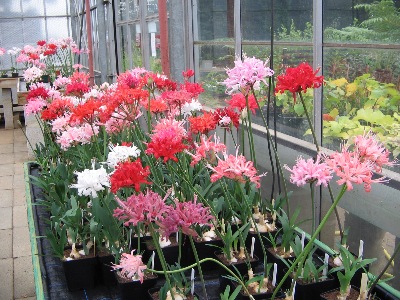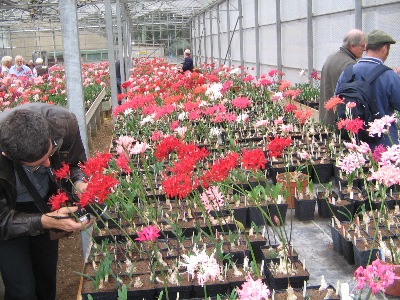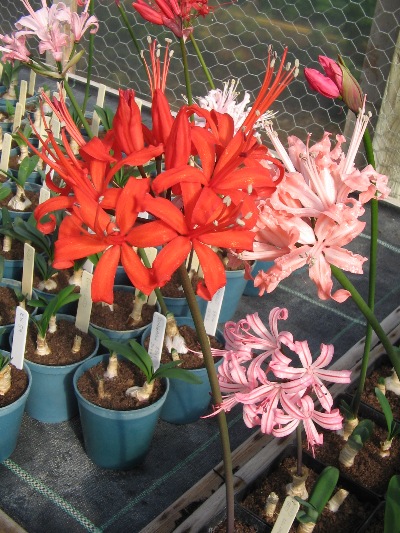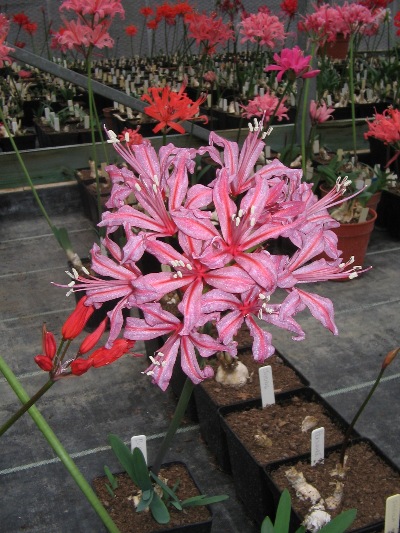 More sunshine ...... and more sparkles ........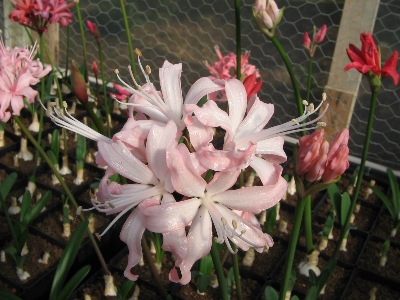 ....... and more ....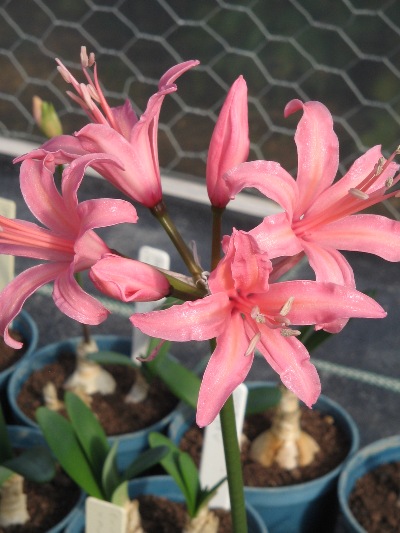 .... and still more!

MALVERN AUTUMN SHOW 2010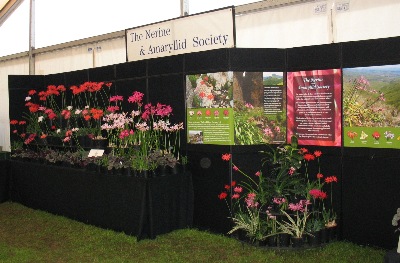 NAAS stand displaying blooms and information about nerines and other amaryllids.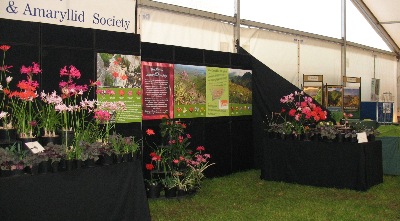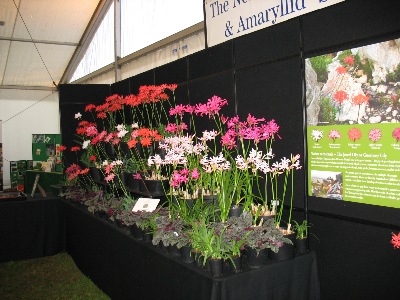 Attractive display of pink and white Nerine Bowdenii in foreground with Nerine Sarniensis behind.


The team's hard work was rewarded by a Silver Medal.